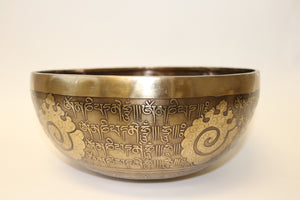 9.65" diameter himalayan singing bowl that produces a deep and full sound.

Used as an aid in meditation, yoga or a spiritual practice. Can also be used for healing practices.

Benefits include reducing stress and anxiety, deep relaxation, lowering anger and blood pressure. 

Carefully and securely packaged to ensure that each bowl retains its high quality right at your doorstep.